ST KATHERINE'S PRIORY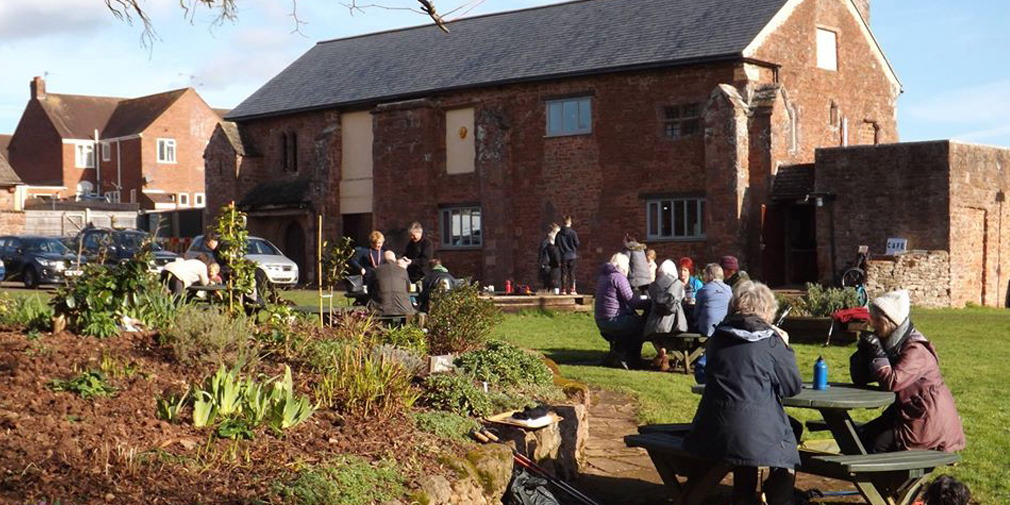 ..was a Benedictine Nunnery founded in 1159 and dissolved in 1539. The surviving 2 storey building (thought to date from C13 is Grade II star listed, with much character, and several original features. Both the buildings and the beautiful grounds are maintained by volunteers.
STOKE HILL COMMUNITY ASSOCIATION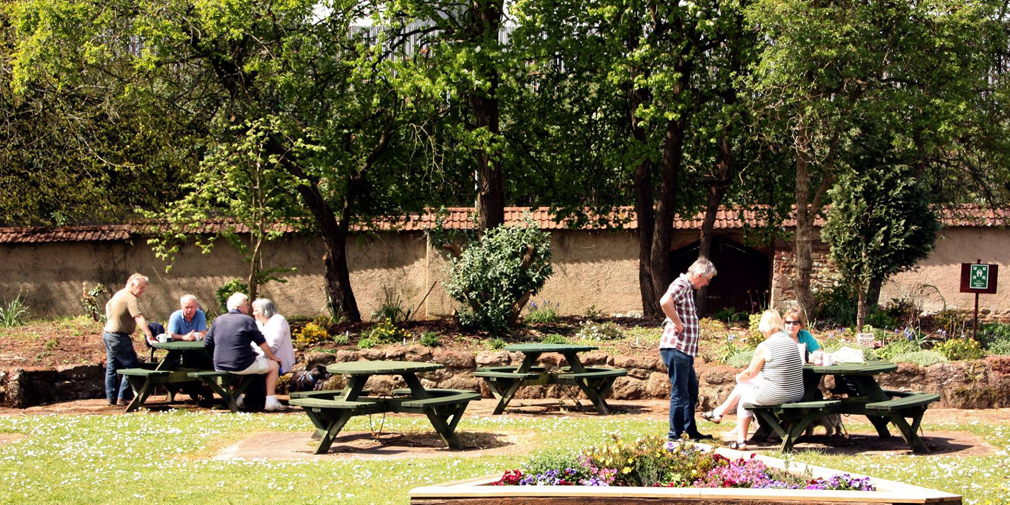 …has been in existence since 1978. It organises a number of events at St Katherine's Priory and hosts weekly and monthly activities. The association is run entirely by volunteers. Get in touch if you would like to join us.
UPDATE
Stoke Hill Community Association is hoping to reopen the Prior for bookings following government guidelines on the 19th July.  Please make any enquires about booking space through our email st.katherinespriory@gmail.com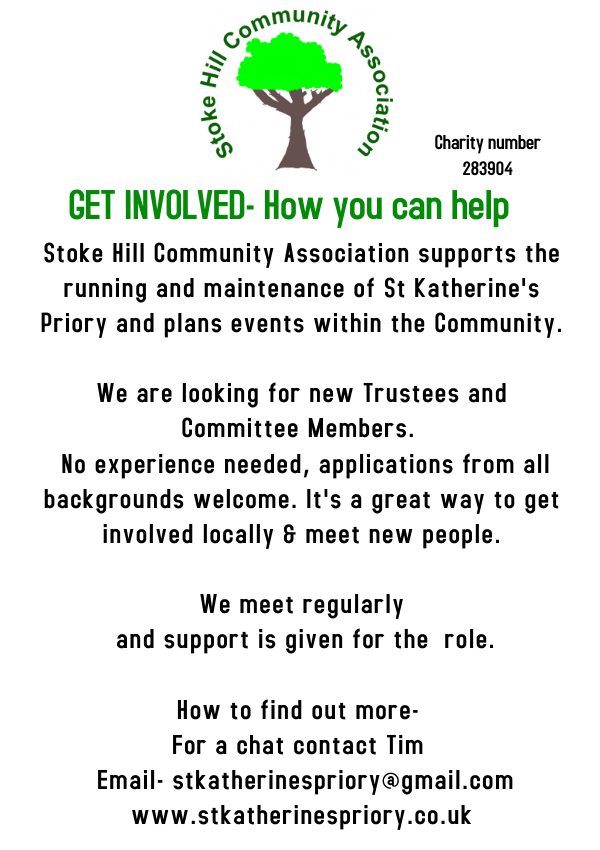 GET INVOLVED
Join Stoke Hill Community Association as a comitee member, trustee or volunteer.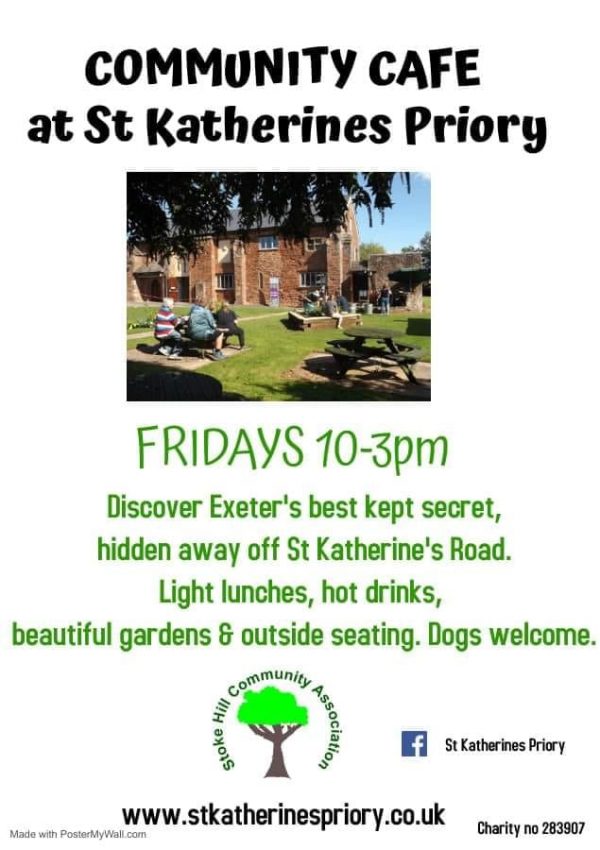 Come to our community cafe

Join us for a cuppa or a snack at our friendly drop in cafe
COMMUNITY LARDER
ON FRIDAYS BETWEEN 10AM & 12AM
Community larder at St Katherine's Priory, offering food and some basic items to those in need.
Open to all – no need to bring a voucher. Please bring your own bag.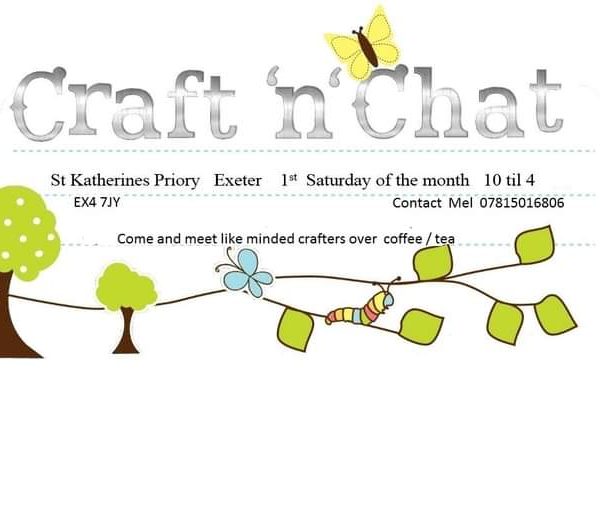 Join our Craft n Chat sessions

A fun and friendly group for everyone from beginners and up!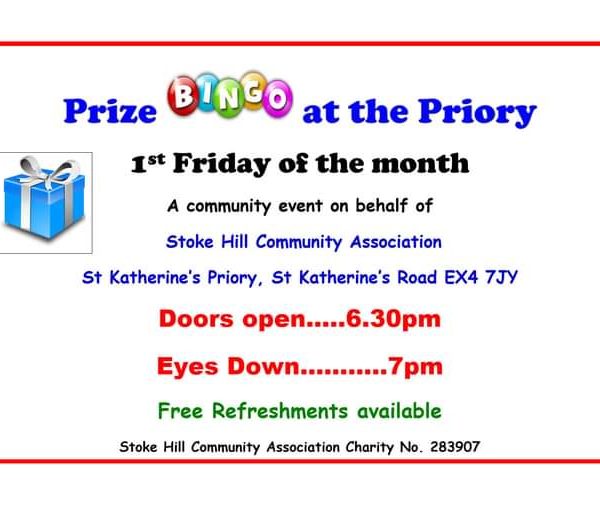 Bingo is Back!

On the last Friday of every month – hope to see you there!
What's On?